ACE Cares Fundraiser to Help Earthquake Victims
A reminder that when tragedy occurs, the world can help. On 6 February 2023, a 7.8 magnitude earthquake struck southern and central Turkey, northern and western Syria. 
A series of strong tremors and aftershocks devastated untold numbers of families by the loss of their children and family members. The death toll passed 41,000 and continues to rise each and everyday. Tens of thousands are injured and hundreds of thousands displaced across the region. Workers are desperately scattering trying to locate additional survivors, search and rescue teams from around the world are largely shifting to recovery efforts. 
After the ACE community heard about this horrible disaster, we decided to create "ACE Cares" ACE Cares is a student-and-teacher based organization created to raise awareness and money to help the unfortunate no matter that has happened.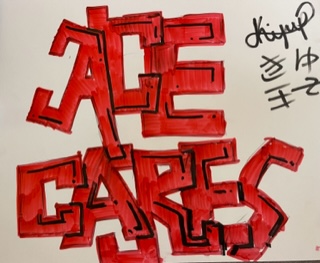 Teacher Daniela Esposito explains the project: "ACE Cares is our students' goodwill and fundraising efforts for people in need — the most recent was created in the wake of the tragedy in Turkey and Syria.
When our students learned of the earthquake and the number of people impacted, they immediately went to work, making posters, setting up donation buckets, and creating social media posts to help the victims. They set a goal of raising $1,000 by February 28th.
By contributing to our team page for the Karam Foundation, you will help purchase tents, food, clothing, blankets, heaters, first aid, diapers and baby essentials, and mental health support for Syrian refugee families and teens. Any amount will bring us closer."
Please share the fundraiser so we can exceed our goal. Thank you.