The Story of Black Buddafly
The full story behind the girl group that almost was.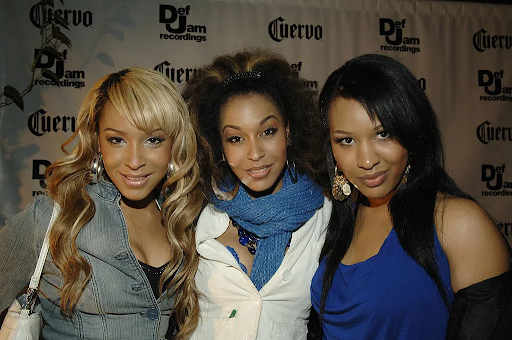 Sisters Jazz, Amina, and Sophie Schmahl were a musical trio long before they officially began releasing music. The three were born in Hamburg, Germany, and spent much of their childhood singing together for fun – a passion that was especially innate to twin sisters Amina and Jazz. 
It was around the late 90's that the three formed RnB group Choyce. In 2002, they moved to America in hopes of kick starting their career. It was here that they began to work with various producers and form connections around New York City. In 2005, the girls signed to Def Jam Records and – by the demand of their label – rebranded to Black Buddafly. "They gave us the name Black Buddafly, and I honestly hated it," revealed Amina in a 2021 interview with Mogul Magazine. "But it kind of fit, you know. It fit the idea behind the butterfly; you know, becoming into something right of a caterpillar, I guess. It made sense."
The same year they signed to Def Jam, they began working on their first and self-titled album Black Buddafly – An album which eventually got scrapped by the label after the sisters had recorded over 50 tracks. Def Jam did, however, allow for a few of the tracks to release. The group's first major hit was titled Rock A Bye – a sultry R&B track off the original album which was released as a single in 2005. Their track Bad Girl, which featured rapper Fabolous, became an instant club hit after featuring on the soundtrack for the 2006 film Waist Deep. 
Things would change drastically for Black Buddafly in late 2006, when eldest sister Sophie chose to part ways from the group. Twin sisters Jazz and Amina tried to continue on as a duo, but by the early 2010's, things had fizzled out and Black Buddafly had officially disbanded.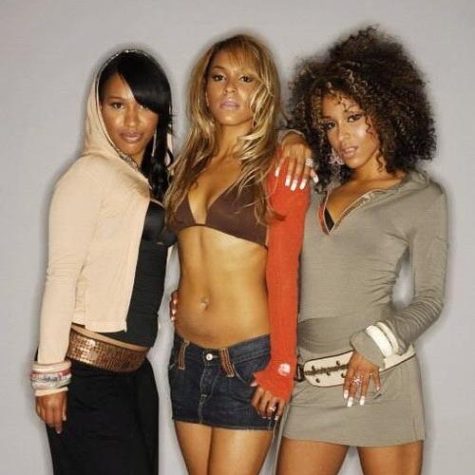 In 2013, Amina joined the reality TV series Love & Hip Hop, further putting a halt on her music career. Her appearance on the show, however, shot her into mini-stardom. It was her marriage to rapper Peter Gunz, another star on the show, that further boosted her into the limelight. With Amina's newfound fame & busy schedule, the prospect of Black Buddafly ever coming back was slim.
That was, until 2020. Roughly five years after the group's last collaboration, sisters Amina and Jazz returned to release Black Buddafly 2020 – a 20-track, independent album. "We hadn't put anything out since 2015, so it was about time. We actually have never – in our entire career or life – put out an album as Black Buddafly," Amina detailed to Mogul Magazine (as Jazz promptly nodded her head at that). For the girls, now just the two of them, independence had become a key element to their career. "They [Def Jam] didn't even put out any singles. We literally just got shelved, and that's where my kind of, you know, turn off to labels comes from," said Amina. "We kept working and working and working and nothing ever came out, so being indie has given us the freedom to just…create and then actually share."
Regarding future endeavors, the sisters have discussed a possible tour – something that can be difficult without a label backing them, but that they still believe is achievable. "I always felt like we should do a collaboration tour, just because when you're an independent artist you don't have the label backing you up. You don't even have a booking agent. It's hard to set up a tour and I haven't even had management in like, 10 years, so it's literally doing it all on your own."
To the luck of fans, Black Buddafly's old tracks are still out there. The bulk of them exist as low-quality reuploads on YouTube, with one user having uploaded a 3-hour long video of Black Buddafly's entire scrapped album along with bonus tracks. One thing remains irrefutable; the girls are talented.