ACE Modern Renaissance Creativity Fair
Following the Wellness Day event on Wednesday, April 26, ACE wrapped up the second half of the school day with the Creativity Fair. There were four different stations (rooms) with different creativity and art-related activities for students to freely take part in. Some common favorites among the students were the Musical Petting Zoo and Street Art.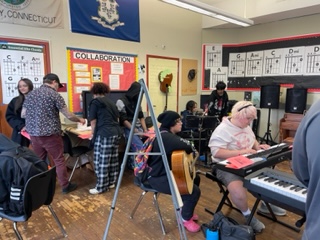 At the Musical Petting Zoo, held in Kyle's room, students taught each other how to play various instruments along with some daring to experiment on their own. There was a wide range of available instruments to test out, including pianos, keyboards, acoustic guitars, bass, and drums.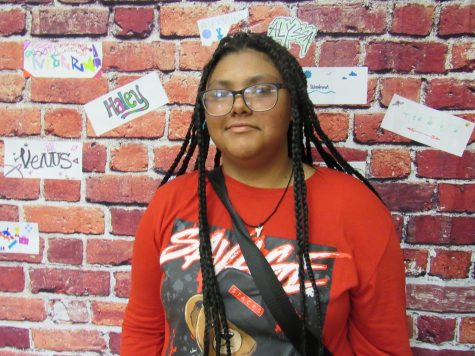 The Street Art station took place in Melissa's room. Here, we got to make stickers with our own personalized graffiti tag on it and place them on the "brick wall". We also had the chance to paint, and we could take photos in front of the brick wall with funny accessories.  In one corner of the room was a large, prom-style fruit punch bowl available as a refreshment for students and — oh my — were we grateful for that!