ACE Brings on the Music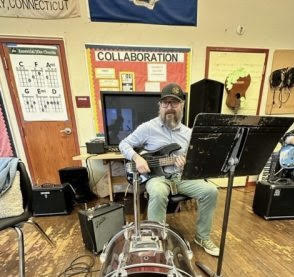 Students and staff members of the ACE community alike have a wide variety of hobbies outside of the building. For a select few, it's music. Though a music program currently exists within the school, two community members in particular take their hidden talents beyond school grounds.
ACE music teacher Kyle Trocolla is no stranger to the art. "I've been doing this for 40 years," he said. What started it all for Kyle, however, was an incident that happened in a mall at age 5. "I saw a music video there, and asked my parents for violin lessons afterwards." He said. Given his father's lengthy history with music, it was indeed a yes. Kyle has since taken his passion all around the country, going on several tours with his band Kyle Trocolla and the Strangers.
To Kyle, music is therapy. "It's helped me with both my mental health and teaching." He claimed, "I see teaching music as an outlet and passing it on is rewarding."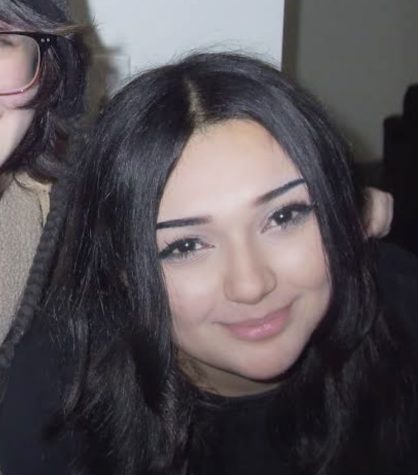 For student Cole Ferrentino, music is an emotional escape. "My music is my fantasy world," She said, "I started in 2020 after finding a community of other artists online, but I've wanted to be a musician for years prior to that." Rather than commit to one style of music, Ferrentino prefers to experiment. "Cece Natalie is my primary musical persona, and I make 2000's inspired music under that name." She says, "But I've made countless other genres of music – though most of it doesn't get uploaded publicly." 
Working primarily in the program FL Studio, Ferrentino produces each of her beats from scratch. "I'm working on some of my side projects right now." She explained, "I sometimes release music under other names, music I wouldn't necessarily put under Cece Natalie. I don't ever plan on taking this stuff seriously."