On October 19th  until the 20th, we went on a group camping trip with students from ACE. First, we got to school around 7:30 and were briefed on the expectations that we have to uphold as ACE students. We then proceeded to take the ACE van to the camping site, which was only about 40 minutes from ACE. When we got there, we were told to unpack our belongings and to split into groups of three to figure out sleeping arrangements. 
Anthony Hellmann, a math teacher at ACE who ran the outdoor camping trip, gathered over a dozen high school students at Pound Ridge in North Salem, New York. Anthony has years and years of outdoor experience, which makes him very knowledgeable and the go to guy when it comes to the outdoors. Anthony has lots of positive relationships with his students.The students at ACE feel connected and trustful with Anthony because he takes time to get to know each student individually. Anthony is the perfect person to have led this trip because he knows how to make students feel supported and provided us with a home away from home for a little while.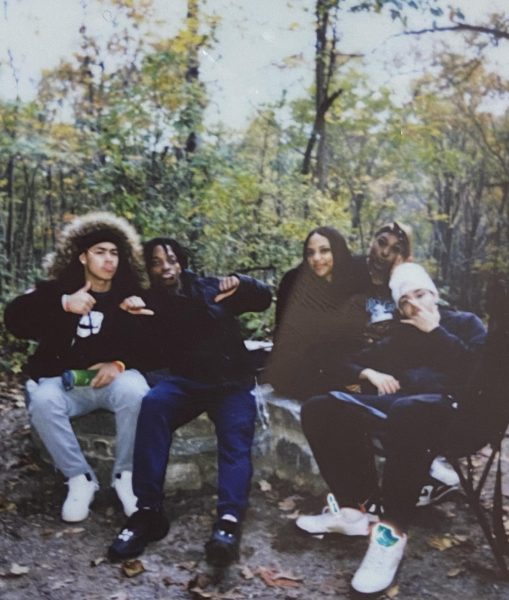 For some students like myself, this trip was an escape from the chaos of everyday life and school; everyone needs a break sometimes. While on the trip, teachers and staff who came along showed us things like how to make a fire from only twigs and a match. Something so simple taught us to work together to gather materials, organize a plan, and execute a task. These are tools that are important for us as young adults, to take into the real world whether it be in the workfield or when we are furthering our education. 
There was also down time where we roasted hotdogs and marshmallows with friends. This was the best part of the trip to me because it showed me a sense of not only community but a sense of family that we have at ACE, which is something I am proud to be a part of. Hopefully there are more camping trips and lifetime memories in the future!